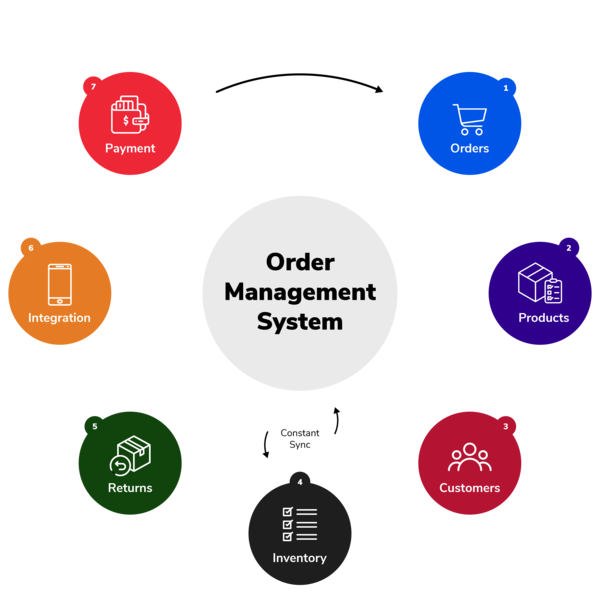 21 July
Even if your business is small today, you certainly don't want to remain so. It is always better to start making all your processes efficient when you are small because then it will be easy growing big without having to worry about these functions. You must automate your processes so that you can spend more time developing your business. One of the functions that you cannot be careless about is the execution of your orders. You must ensure that all your orders are carefully recorded and executed on time. To be prepared to execute your orders you must know your inventory so that you can replenish your stocks and ensure that no order is dishonored. Once you dishonor an order the customer may not place an order with you because it will be considered a waste of time. This is why it is important to automate your order management and make the process efficient.
Understanding An Order Management System
An order management system helps you manage your orders efficiently and ensure that all the orders are executed properly. Starting with receiving the order recording, this system will ensure that the process till the dispatch of goods to the customers. The system will make order management for small businesses very easy because you don't need to waste your valuable manpower in manually processing the order. You can use your people for getting more orders and improving your sales. The order management system will help you process more orders at the same time thus, making it possible to expand your operation to more customers and more areas. Though there is off-the-shelf order management software available, it is better to build custom software for your business so that future scaling is not difficult.
An order management system will help small businesses that are catering to only one channel to add more channels for selling their product. The software is capable of handling orders from multiple channels and maintaining a separate record of the same. This cannot be done manually as there are bound to be some errors. The order management system will also keep your inventory updated at all times. As soon as orders are executed the inventory will also be updated. In manual order processing, this has to be done separately where you may miss entering some sales. This will result in your having the wrong information about the availability of materials for sale. The order management system can also manage your dispatch as the system will remember the preferred dispatch modes for each customer.
Know Order And Inventory Status
The order management system software allows you to know the status of every order on a single dashboard. Whenever your customers call you to know the status of any order, you can just look at the dashboard and give the updated information. You can know which orders have been executed and what are pending to be sent. This information is very useful in knowing your cash flow for the future. You can plan your other activities based on the payment you will be receiving. If you want to know the order status for each channel, that information can also be gathered from the software. You can also use different filters to see the order status. You can know the order pending for each product, customer, or channel using this software.
You can also know the inventory status of each of the products using the customer order management software. Inventory management is very difficult if you have many products and different packaging. When you create custom software, you can get the status of inventory for each packing size. This will enable you to be always aware of what is available and what products you need to buy immediately. The software can also give a low stock alert as programmed by you. This means that there is no fear of your going out of stock of any product. You can also know the value of the total stocks you are holding at any point in time.
Making Shipment Easy With Software
The software allows you to make shipment easy. There will be no mix-ups in sending the goods to different customers as the software will have the details of all the customers and their shipment addresses. You can also feed the shipment mode for different customers in different channels. The shipping label with all the details can also be printed from the software without additionally feeding any details. You can feed the details for multiple shipments and print all the labels with just one click. The software can be integrated with other software to send SMS giving details of their shipment and when it is likely to reach them.