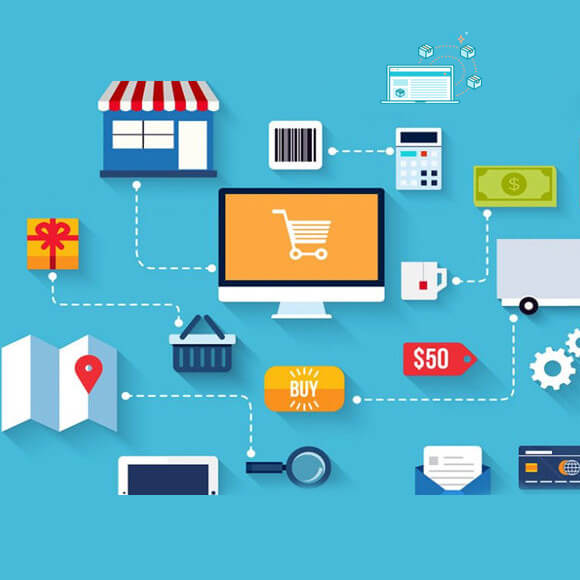 25 Apr
One of the most difficult aspects to manage in a business is the inventory. This is especially true for an eCommerce business where goods come from various sellers and are sold for orders from different eCommerce platforms. Unless you manage your inventory properly your order execution and delivery could go haywire. You may suddenly find yourself short of stock for which you have already accepted the orders. You must manage the inventory properly so that you can replenish the stocks on time and ensure that no orders are missed. The best way to manage your inventory is to create an inventory management system software.
Understanding the Benefits of Inventory Software
The need for managing your inventory is because it is your money that is available as inventory and you don't want it to be wasted. You don't want the old stock to lie somewhere and sell new ones. You don't want to refuse an order because you didn't know the stocks were available. This can happen if you are managing the inventory using spreadsheets. It is almost impossible to integrate all the data using spreadsheets. You must also know that multiple people will be entering data in the sheet. The only way to manage your inventory and, in turn, your money is to use an inventory management system software in Singapore.
Managing your inventory properly will ensure that you are maintaining the optimum stocks in all items in a way that you don't hold too much stock of anything or go out of stock in something. This way you will also make sure that you don't keep your money tied to slow-moving stocks. One of the best inventory management system software features is the analytics that helps you to see the trends of sales for different products. This helps you to maintain the correct stocks of items and ensuring that the period that stocks remain with you is very short.
How Does Inventory Software Help Save Costs?
The first thing is that you save a lot of money that you may be investing in products that don't move fast. You will know which products to invest money on. You will also be keeping lesser stock as you know the movement. This means your money on stocks will be lesser. You will see that your financial costs will surely come down. When you use an inventory system solution you are also reducing the cost for warehousing because your stock value will come down.
The other way in which you save costs is by reducing manpower costs. The number of people you need to manage your stocks will be much less when you use the inventory management system. You will also save costs in transportation because your orders will be managed better as you know the exact availability of stocks. There are also other cost-saving aspects, as there will be a huge decrease in stock loss or theft.
Using Software Makes Your Work Easier and Faster
When you are using software, it becomes very easy to manage your suppliers. When you are purchasing products from many sellers, it is not easy to place the orders to each of these and follow up on them. With the software, you can set alerts for placing orders when the stock is at a stipulated level. You can also program to send orders automatically to the suppliers when the stock is below the minimum level. This means that placing orders with many suppliers is easier and faster.
When you are having a large area to supply your goods, you may need to have warehouses at different locations. Without the retail inventory management software, it is not possible to manage multiple warehouses and ensure that the inventory is maintained correctly. With the software installed you can see the stocks at various warehouses on a single screen. The software will also allow for easy transfer of stocks between the warehouses. This means that you can honor every order you get if you have stocks in any of the warehouses.
Keep Your Customers Happy With Inventory Management
When you manage your inventory, you can execute the orders more efficiently. All orders will be executed and this will please your customers. It will also improve your credibility because your customers will be confident that they can get the products from you. When you manage the inventory well, you can also ensure that the delivery takes place promptly. The software will allow you to make sure that the correct products will be delivered to all the customers.
The other aspects that the software helps to manage are product returns and stock adjustments. You will also get a periodical report of all activities that are carried out.