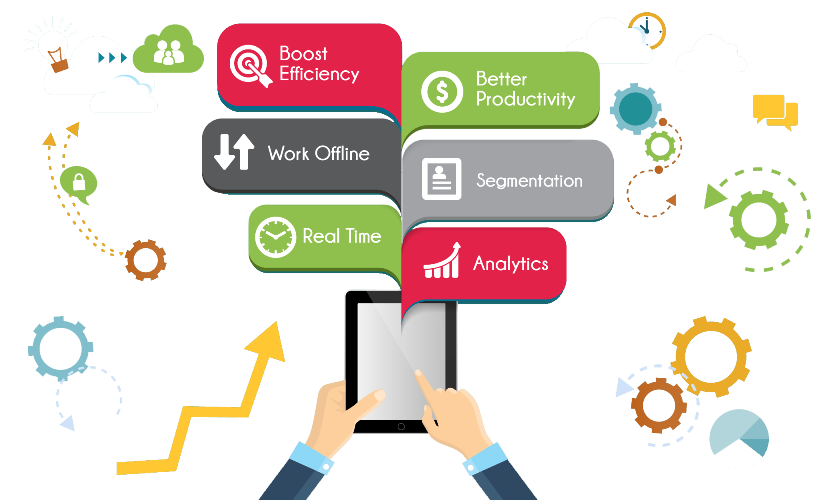 28 Apr
Most companies have now understood the limitations of using readymade software. They don't serve all your requirements. Readymade software comes with a lot of limitations in their capabilities and in the way they can be operated. Such software will force changes in the way you work that it might slow down your processes. Readymade software cannot include all the uniqueness of your company. They are developed only keeping in mind the general requirement of the industry. Readymade software can be difficult to adopt by your employees who are used to working in a particular way.
Custom software takes care of all your needs and makes sure that work becomes easier for your employees. It will also take into account all the peculiarities of your company and incorporate them. Custom software will allow you to integrate whatever systems you are already using. They are also cheaper in the long run because you don't have to frequently pay for updates and license renewals. But you must be very careful about which one of the software development companies in Singapore that you use for developing your software.
Look For Experience and Technical Skills
Experience has a great value when it comes to employing software development services in Singapore because they have already done and delivered many packages before. Every new development is something that can contain surprises that they have never seen before. That is why it is better to employ a team that has seen contingencies and learned to handle them well. With an experienced team, you can also expect to anticipate many problems and take action before they crop up. Experience in your industry will be even better because they can understand your requirements better.
While experience is essential, the company must also keep itself abreast of the latest technology. They must also be experts in diverse technologies because the software has many elements and there must be experts in all these components. The top software development companies in Singapore have experts in different technologies which means that they can understand the requirements of big as well as small companies. It is better for your IT team to also keep themselves updated with the latest technologies so that it will help you when you talk to the software development company.
Software Development Needs Continuous Collaboration
Software development is not something that will be done in a day or two. The discussions with the custom software development company must go on till the software is installed, tested and your people have been trained. So, you must make sure that there is a steady stream of communication between the two of you. It is not always necessary that you should give the job to a local company. Offshore development has its benefits. But you must make sure that there is a way for continuous collaboration. Make sure that they have the right tools for regular communication.
While discussing software development, try to understand the technology that they are using. They could be using either agile or waterfall technology. It is preferable to employ a company for custom software development in Singapore who uses agile technology. When the team uses agile technology there is scope for better collaboration with you. It also has a shorter turnaround time and promotes good teamwork. As all the stakeholders are always involved in the development process there are little chances of the project getting derailed.
Time and Money Are Important Factors
These are the two factors that you must discuss and decide at the beginning itself. These are the two aspects where companies can have a misunderstanding and the project can get delayed. The time they require will depend on your urgency and how much you are willing to pay for the project to be completed within your required time. But whether you want it in a hurry or at their pace, you must get a timeline from the custom software companies in Singapore because then you will also know when to expect completion. This will also help you to discuss with your internal stakeholders.
The budget is often seen as a bone of contention between the service provider and the one who takes the service. It is always better to arrive at a clear budget at the beginning itself. This will save a lot of trouble in the future. The custom software development cost will depend on many factors. But once you have discussed the technology and timeline, it must be easy for the service provider to offer the correct cost.
It is always better to study the company profile and see what projects they have done. A company will have a culture from which they will not deviate. Make sure it matches yours.