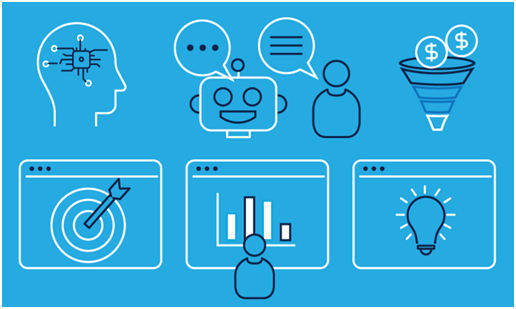 25 JUN
Every business owner knows that keeping the customers satisfied is the top priority in any business. With competition heating up in any business, it is essential to keep the customers happy and ensure that your existing customers don't leave you for lack of service. Excellent attention and service from the time you acquire your leads will assure you of maximum conversion. Everyone likes attention and your customers are no different from that. It is essential that every business focuses on keeping its customers satisfied.
This is even more important for small businesses because they cannot afford to have a huge budget for advertisement. They must depend on word-of-mouth publicity by their customers. When your customers are happy, they talk to others about your products and service. Marketing experts can tell you that word-of-mouth is the most effective marketing method. This is the reason why a CRM system for small businesses is essential.
The Best Way To Improve Sales
Having the best CRM for small business in 2020will help to boost your sales to a large extent. The system will help to make your sales smooth and ensure higher earnings. It has been observed in studies that the increase in revenue can be higher than 40%. The reason is that having CRM helps you capture the leads from your site. Once the system has a lot of prospective customers it is easier to target them and plan your marketing campaigns. You can use the best online marketing campaigns to convert these people to your customers.
Your CRM will also help you identify the right people to target. You can find out which lead source has a higher percentage of conversion. This will help your salespeople to focus on leads that are sure to convert instead of wasting their time on prospects that are not likely to buy from you. The analytics in CRM will also help you find out which of your sales personnel are converting more and who is finding it difficult to get customers. This will help you to concentrate on your weak people and provide the skills to strengthen them.
Know Your Customers Better
Another big advantage of CRM systemsis that they allow you to study your customers in a better way. Small companies that sell products that take a longer time for the sales process to complete can use this time to know their customers in a better way. The software collects data continuously with every interaction with the customer. This will help you to gather valuable insights into customer behavior. Over time you will understand your customers' behavior and how to deal with them in a better way.
The information you gather from the system will help to tailor your marketing campaigns in a better way to target the correct leads. You can be more effective in your communication with the customers when you know their behavior and requirements better. You can even tweak your website designs to their preference. This way you will find the best method to attract your target audience.
Improving Your Sales And Marketing Processes
Everyone knows that manual methods are slow. In a fast-paced business environment, you cannot afford to lag. Moreover, manual methods are more prone to mistakes. The lead management softwarewill help you automate all the tasks and make the processes faster and more effective. Your marketing campaigns can be more effective when you have the CRM system in place. You can get rid of methods that slow down the process and affect your productivity. The system is meant to make your processes smoother. This will remove the obstacles your marketing team is facing and make their job easier and effective.
CRM also helps you create a system that can be followed without any change. When you are using manual methods there will be no consistency. The software helps to be consistent in your marketing efforts. This is not only true for follow up on leads. The system will also help you to complete the sales smoothly. You can also use it for offering service after the sales have been done. This will help you retain your customers and look for repeat purchases and recommendations.
Empower Your Customer Support Team
Without proper support from your customers, you cannot expect to keep them loyal to you. You also cannot expect them to talk in your favor unless they are happy with the service you give them. If you want your customers to get the best support from the support team, you must empower them with as much information as possible. The sales and lead managementsoftware help to assimilate as much information about the customers as possible. Once the sales process is complete your support team can use this information to service the customers in a better way.
Customers don't mind paying extra for extraordinary service and you can provide this when you have the rightlead management software for small business. Create a custom CRM package for your company to make your small business grow bigger in a short time. The system will certainly help to improve revenue as you increase your sales at a lower cost using this software. The productivity of your sales and marketing teams will improve drastically when the system is in place.